Popular Education
"No one educates anyone, and nobody is self educated; all of us learn from each other, mediated by the world we live in."
Paulo Freire
#FreeFrancis : Sign the Petition to Release from Adelanto the Son of a Worker Member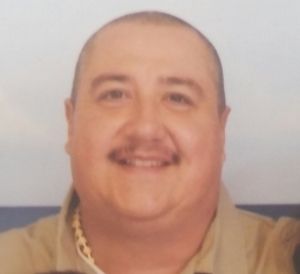 Free Francis Now !!
Francis Giovanni Torres, age 44, (A# 072-929-991) is an undocumented immigrant from Guatemala. He migrated to the U.S in 1982 and has been living in Los Angeles since then. Francis is a father of two U.S citizens, Christian Yovanny Diaz 20 & Liza Marie 17. He worked as a cook at Universal Studios and at a Union Station Restaurant to support his family.Francis is not a danger to society, he has volunteered at Blessed Sacrament church as well as at the hospital near his home Los Angeles. ICE WILL DEPORT FRANCIS ANY MOMENT!! Please sign and share !
In August 2010 Mr. Torres was stopped for a traffic violation and was sent to the twin towers Men's Central jail in Los Angeles, California. Mr. Torres was then transferred to Arizona where he was deported in August 2012. Mr. Torres attempted reentrance into the United States in 2013, but was detained at the border. Mr. Torres was transferred to Adelanto Detention Center where he has been detained since December 24th 2013. Mr. Torres has medical issues that require immediate treatment! Mr. Torres suffers from respiratory issues, diabetes, and a bad knee injury that makes it difficult to walk. We urge the release of Mr. Torres back to his family in Los Angeles, where he is needed and is loved; where he belongs.
FREE FRANCIS NOW !!!
NO HUMAN BEING IS ILLIGAL ! NO MORE VIOLENCE ! NO MORE ABUSE !
FRANCIS AND HIS FAMILY NEED YOUR SUPPORT TO DEMAND FOR HIS RELEASE!!!
Please sign the
petition and share!!
Make a phone call to ICE !! (760) 561-6100
Sample script
" Hi, I'm calling on be half of Francis Giovanni Torres, age 44, (A# 072-929-991) , I urge Field Office Director of ICE (David Jennings) to release Francis From the Adelanto Detention Center and back to his family where he belongs! Francis does not pose a threat to society , he is a hard working family man, father of TWO U.S citizens, Christian Yovanny Diaz 20 & Liza Marie 17- Francis needs adequate medical attention, Release him NOW ! "
Thank you to the National Day Laborer Organizing Network & the Immigrant Youth Coalition for their support in creating this campaign for Francis.